Watersports
Splash, fish, play, and find your connection to the aquatic world around Islamorada. Jump on a jet ski for fun on your own or as part of a tour, explore shipwrecks and sea life with Islamorada Dive Center, and try to reel in a big catch on a charter in the "Sport Fishing Capital of the World".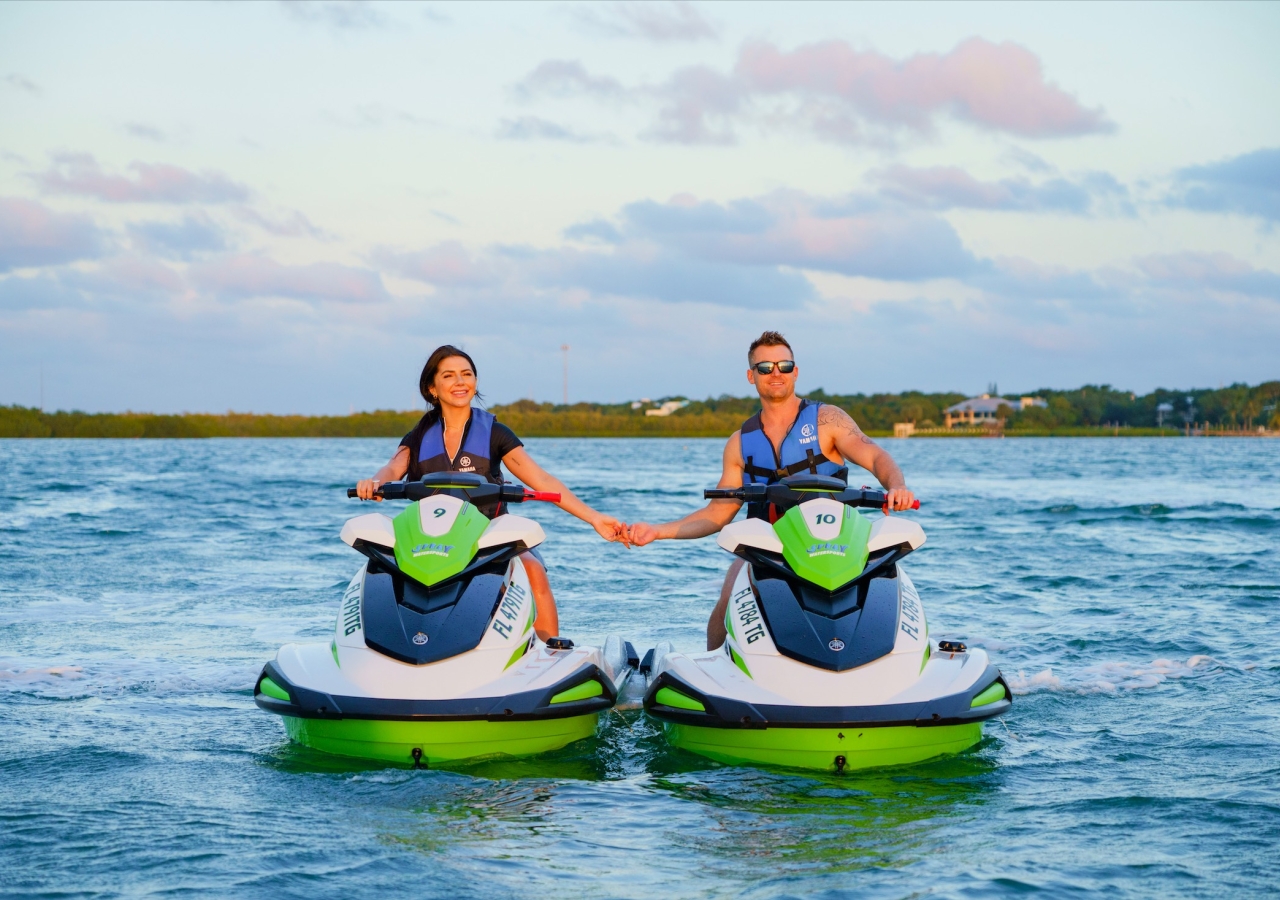 Pelican Cove Resort & Marina
Jet Ski Rentals & Tours
It's hard not to have fun when you're riding a Waverunner on the Atlantic. Take a 26-mile guided tour to learn about the island's ecosystem and must-see attractions, or simply cruise around and soak up the sunshine.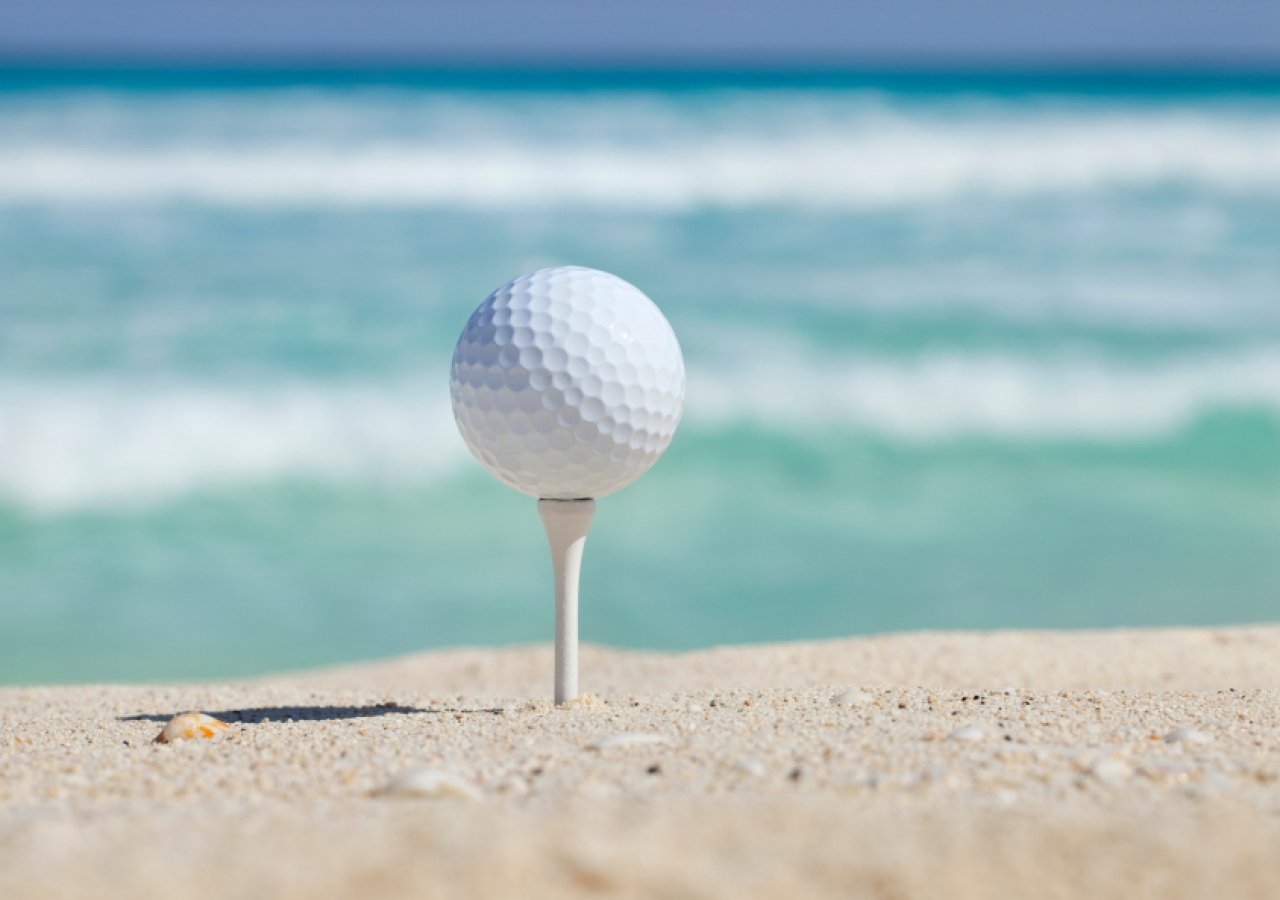 Pelican Cove Resort & Marina
Ocean Golf
Practice your swing on Pelican Cove's beach at the new driving range. Our eco-friendly golf balls double as fish food - a must-do experience for the avid or beginner golfer. Visit the Beach Services team at Pelican Cove to play.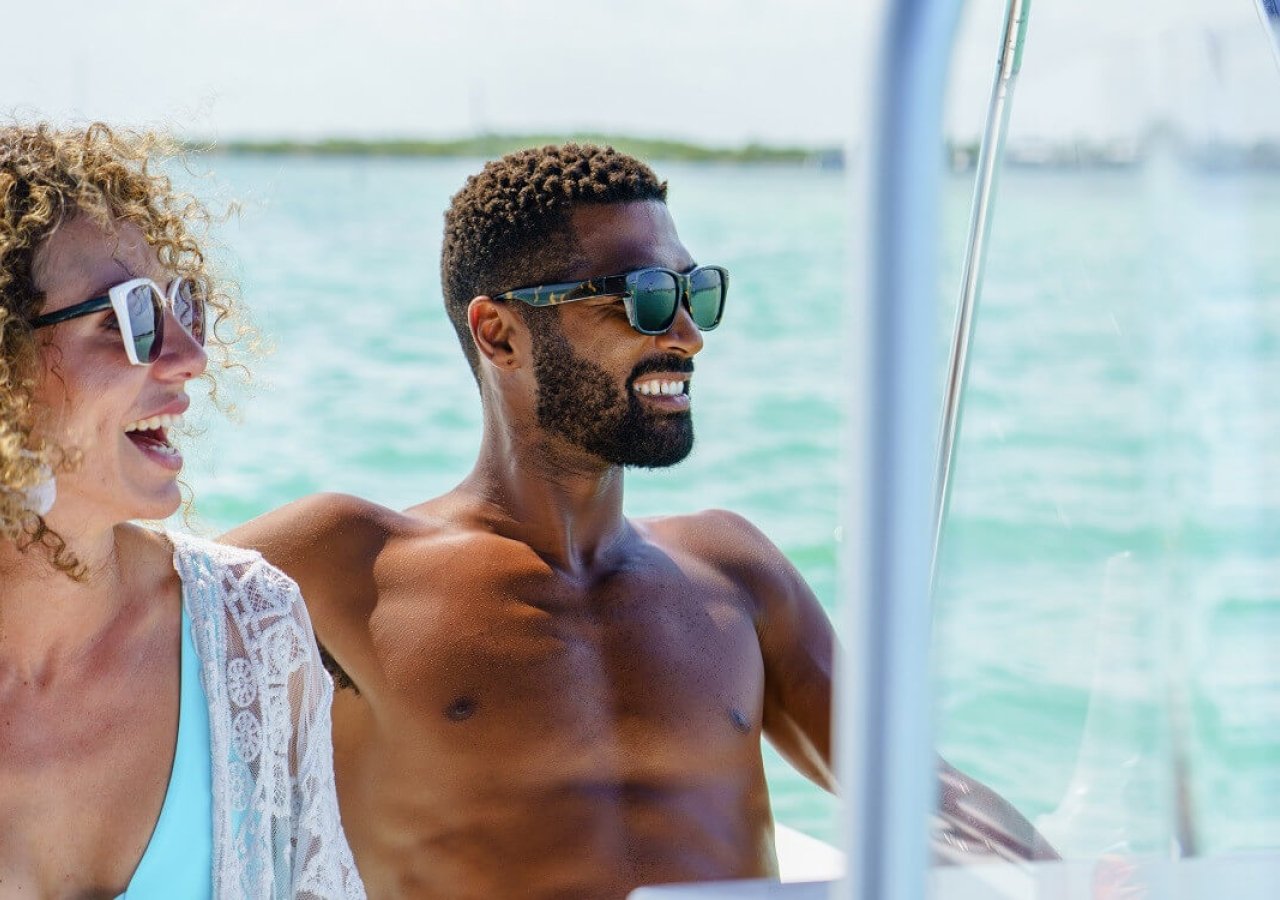 Pelican Cove Resort & Marina
Allergic to Land Charters
Explore vibrant life under the sea with snorkeling, embrace magic moments on sunset tours, or learn more about local sea life on eco-tours with Allergic to Land Charters, operating out of the marina here at Pelican Cove.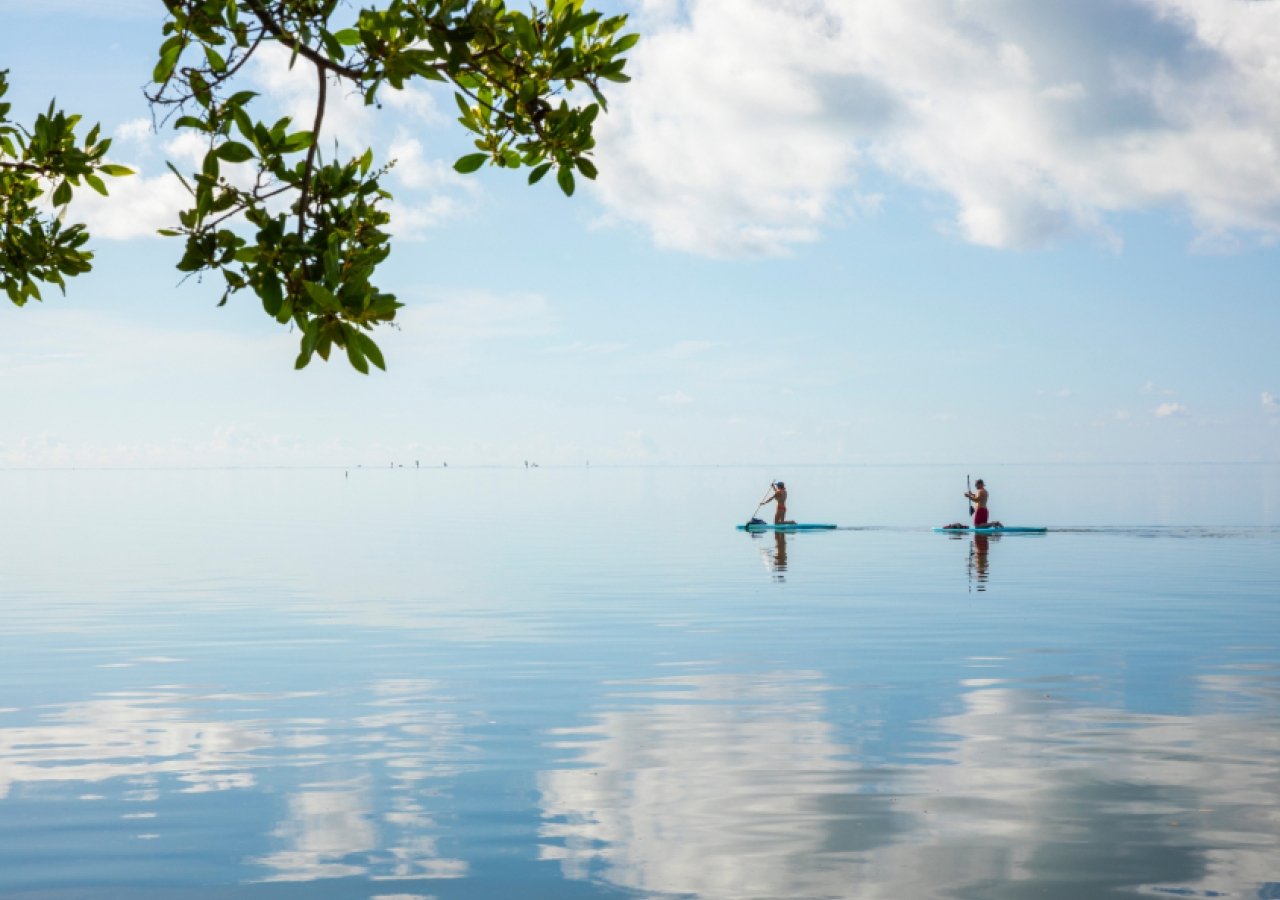 Islamorada Resort Collection
Kayak & SUP Rentals
Guests enjoy complimentary access to personal watercraft, including daily kayak and stand-up paddleboard rentals, at all four of our resorts.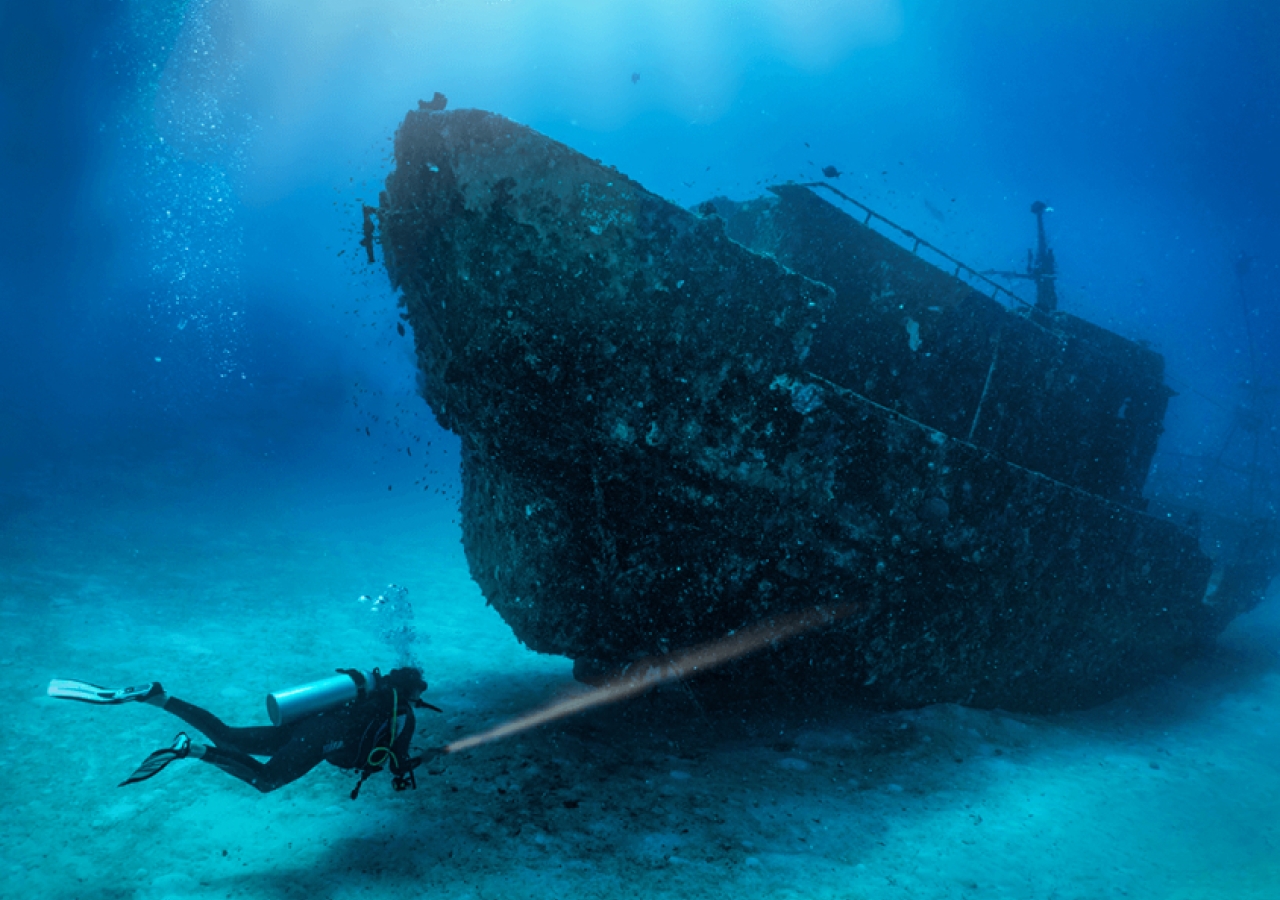 Islamorada Dive Center
Scuba Diving
Want to explore even deeper? Visit the #2 dive center in the Keys, the full-service PADI Dive Center at Postcard Inn, for guided scuba diving trips, scuba instruction, and private charters.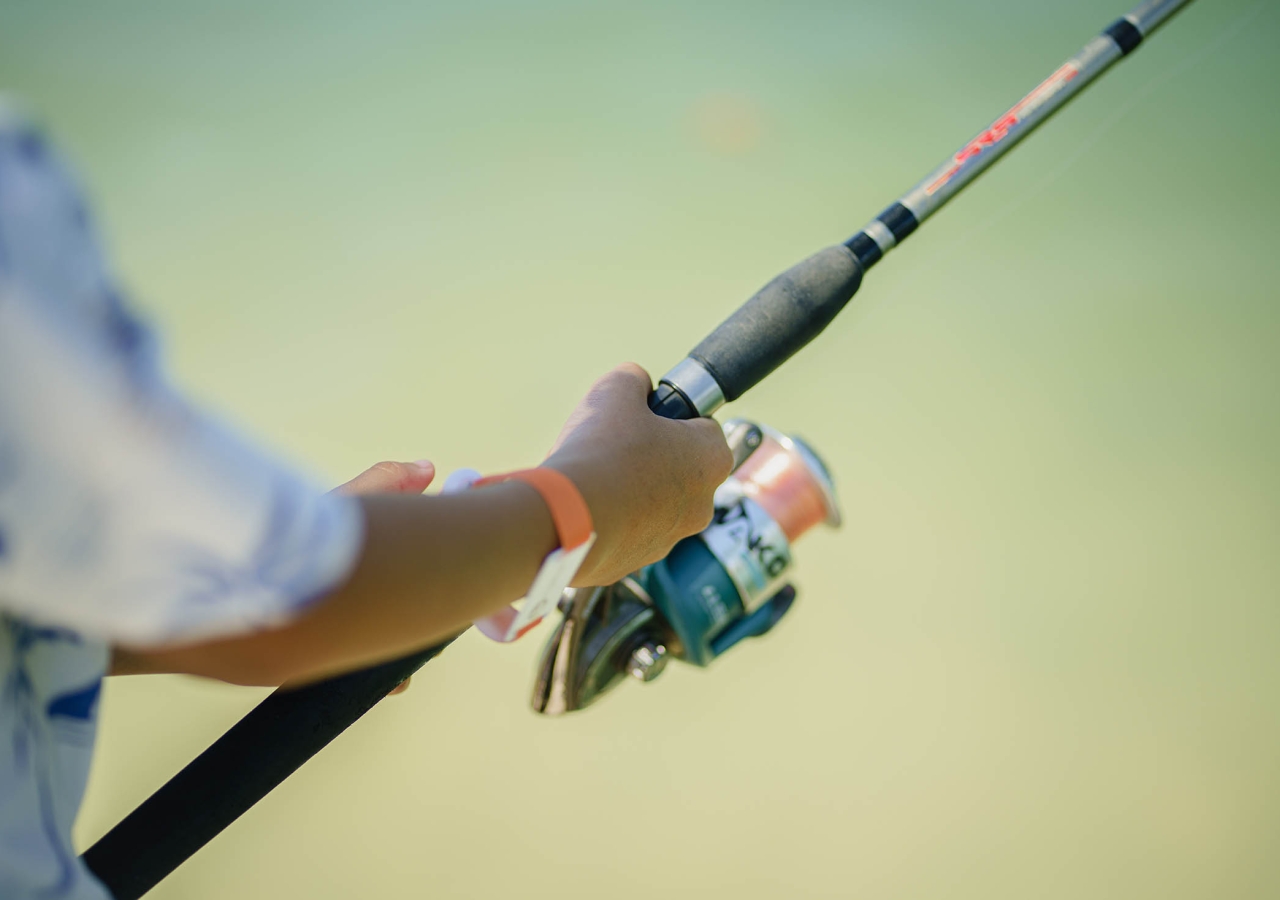 Marina at Postcard Inn
Florida Keys Fishing
Experience the "Sportfishing Capital of the World" on an angling adventure. Book an excursion with the fishing charters operating out of the Postcard Inn marina, and Islamorada's seasoned boat captains will take you to the best deep-sea fishing sites in the Florida Keys.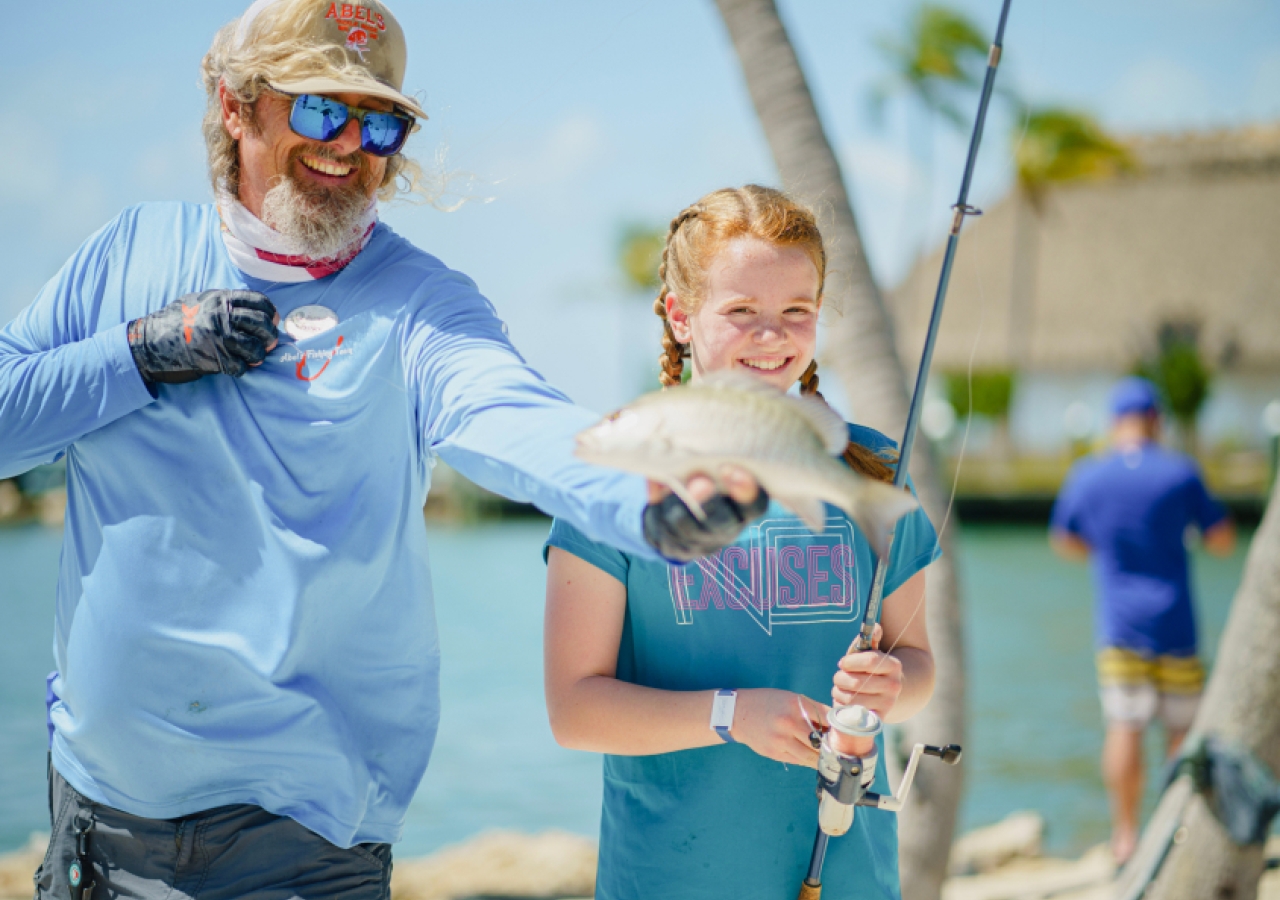 Pelican Cove Resort & Marina
Fish Like a Local
When you vacation in the "Sportfishing Capital of the World", learning how to cast a line is a must. Learn how to fish like a local with Pelican Cove's complimentary fishing classes.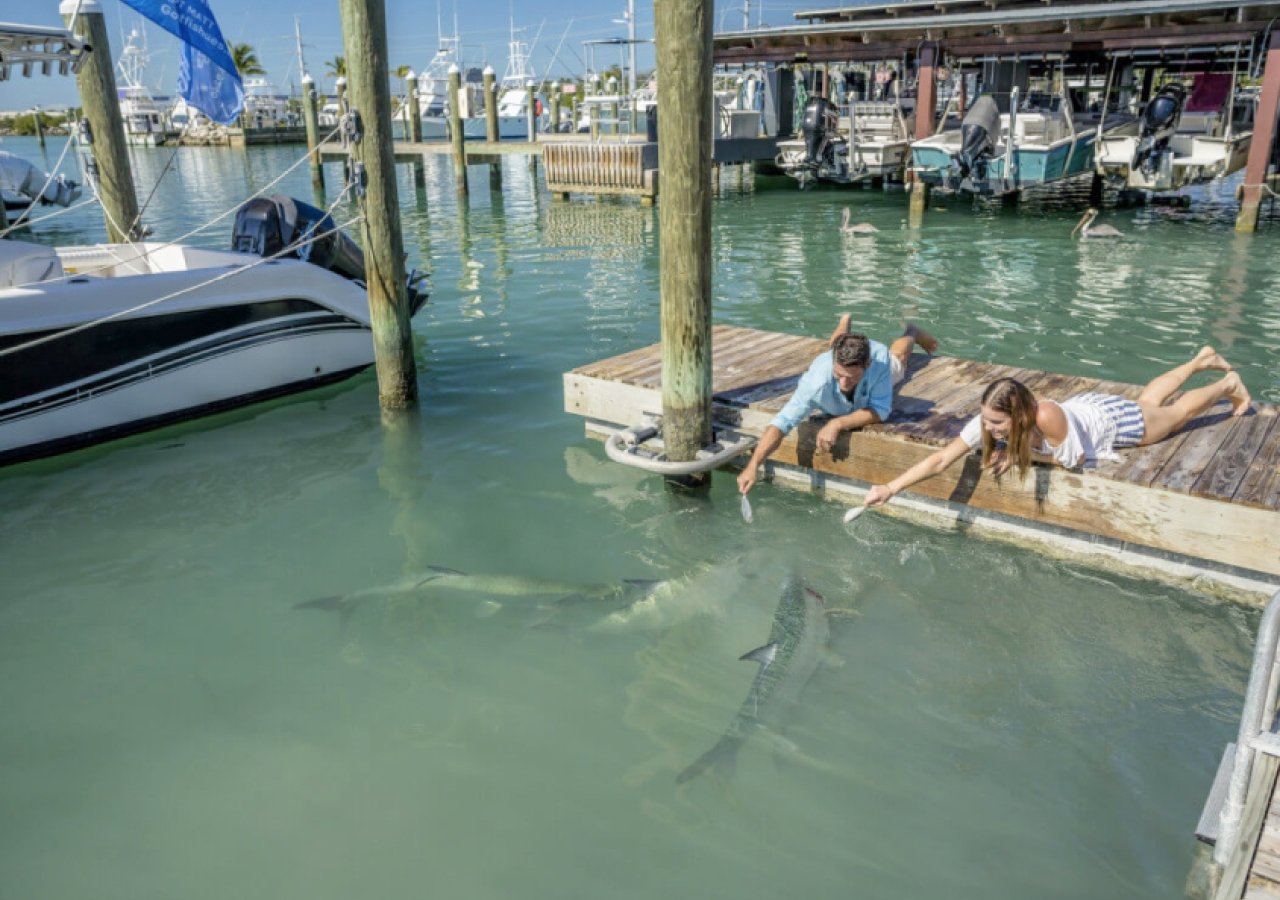 Postcard Inn Beach Resort & Marina
Tarpon Feeding
Feeding the tarpon fish is an essential Keys experience. Grab your bait at Abel's General Goods and Tackle Box and enjoy feeding the tarpon from the dock.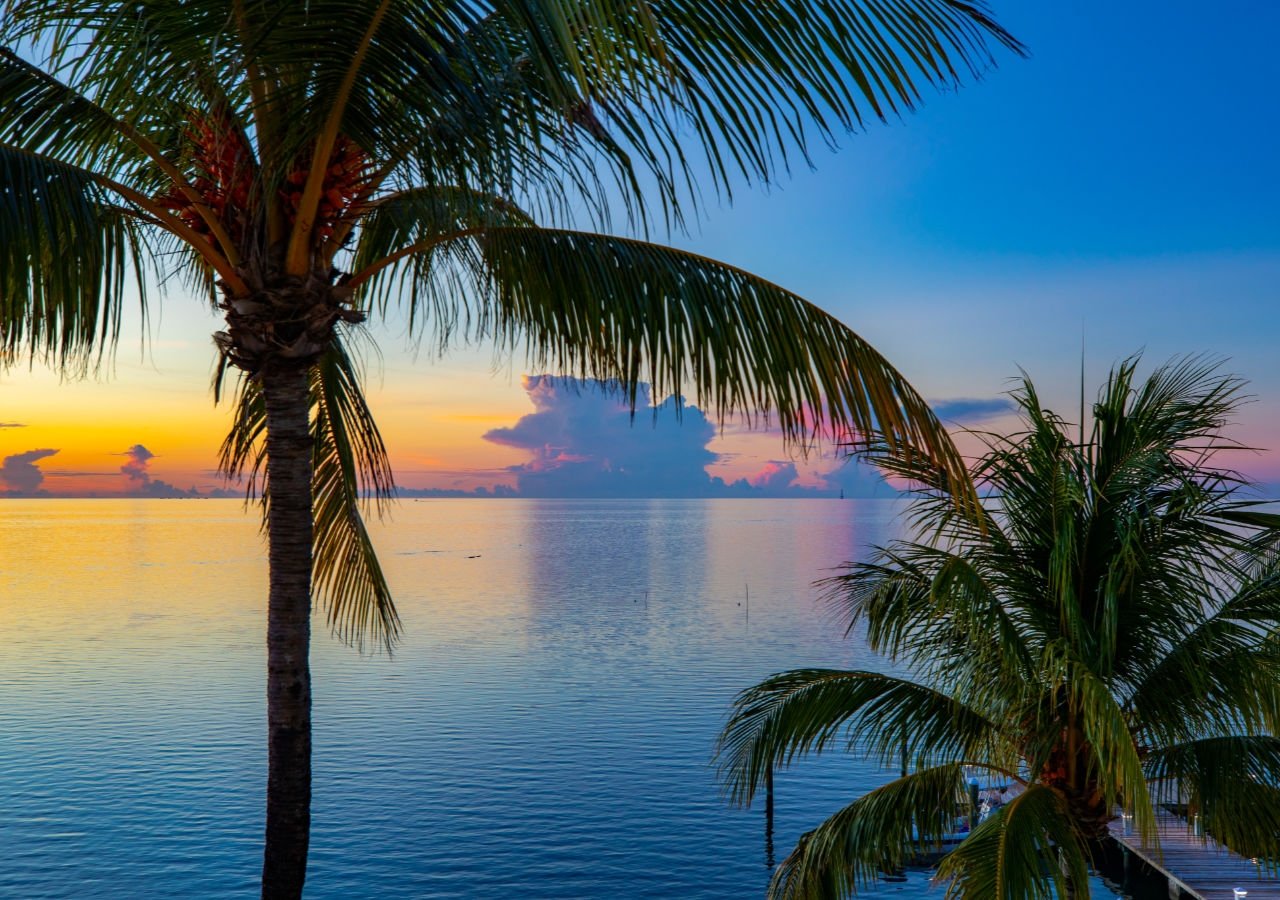 Postcard Inn Beach Resort & Marina
Sunset Charters & Sandbar Trips
Plan your perfect boating experience with the captains at Postcard Inn, discover snorkeling along coral reefs, sightseeing trips, sandbar swims, sunset cruises, and more.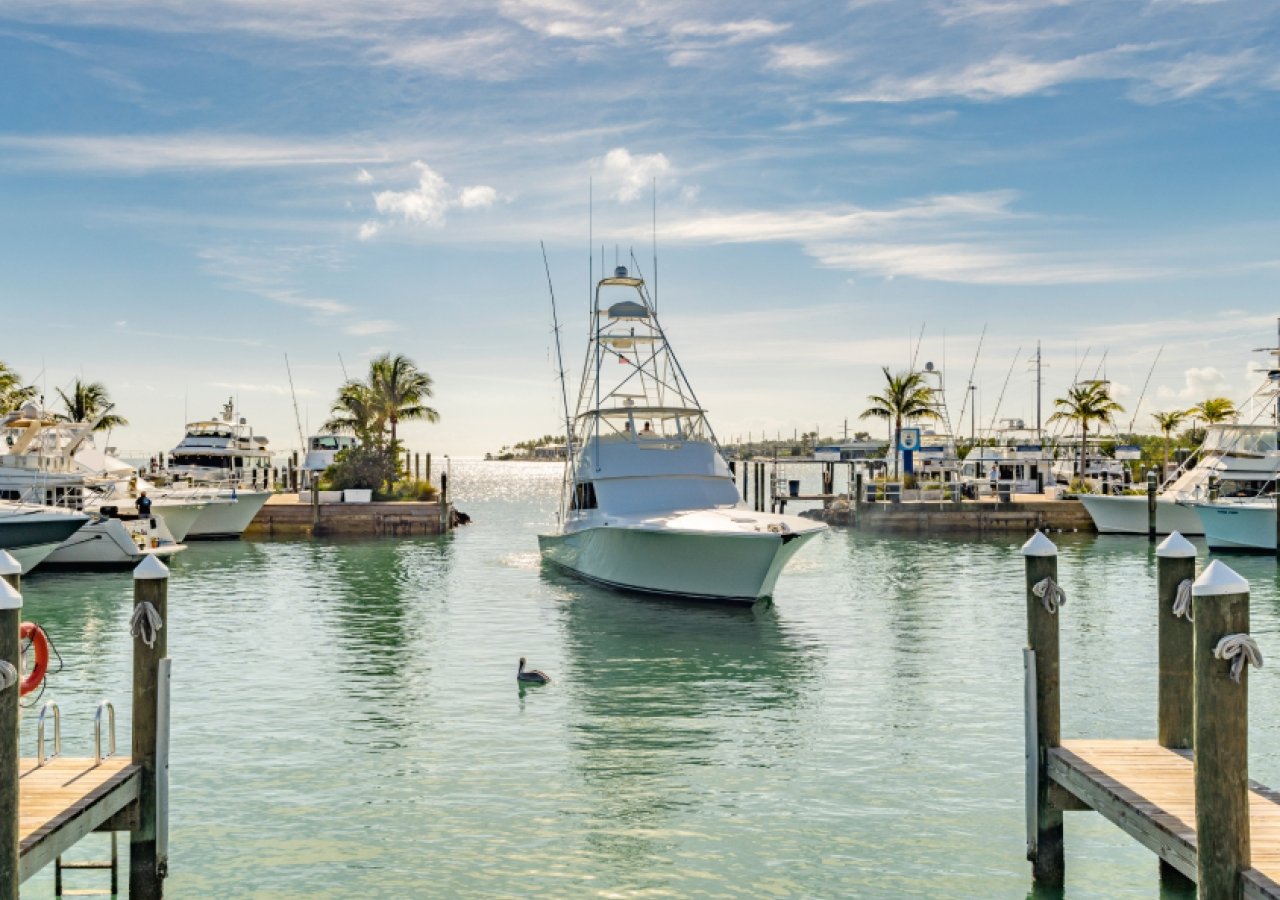 Islamorada Resort Collection
Bring Your Boat
Vacation with your boat in the Keys. Our on-site marina welcomes boats up to 22 feet, and allows you to dock just steps from your accommodations.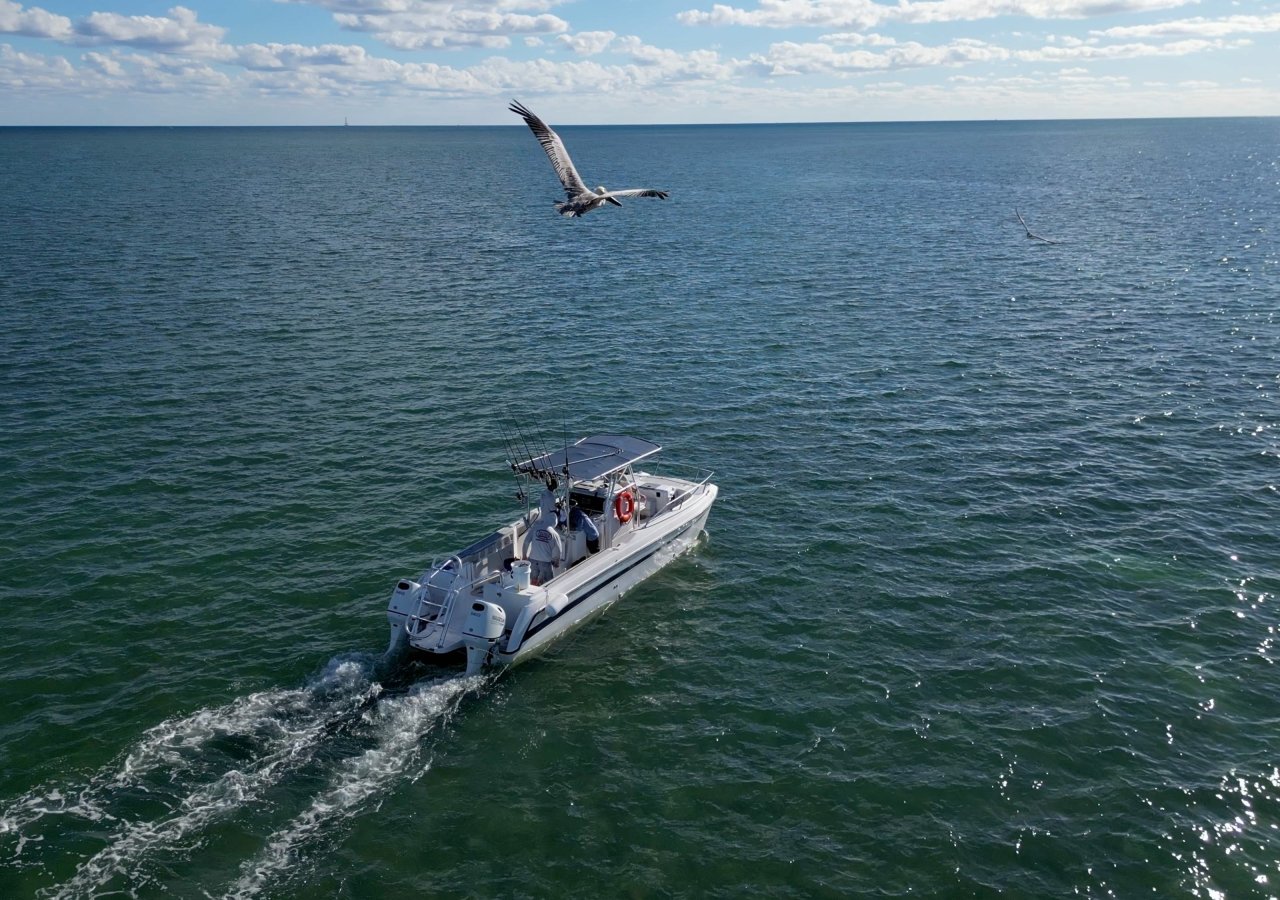 Amara Cay Resort
Spearfishing, Lobstering & Fishing
Ready for an authentic Florida Keys experience on the water? Islamorada Spearfishing Adventures at Amara Cay will lead you on an excursion to find Florida Keys spiny lobster, inshore, and offshore fish. Experienced divers can enjoy an underwater hunt.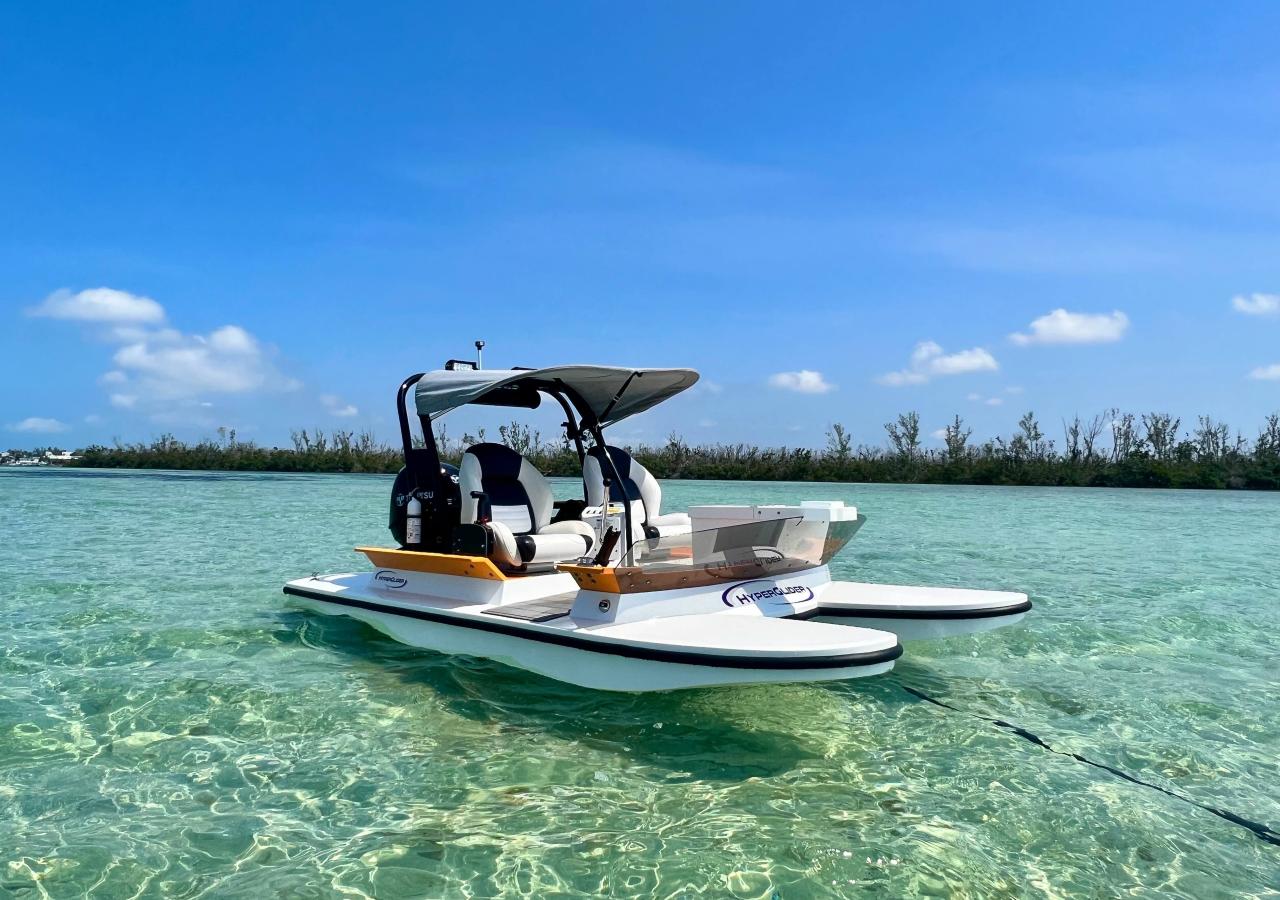 Pelican Cove Resort & Marina
Hyper Gliders - Coming Soon
Offered by Spray Watersports at Pelican Cove, these two-seater, catamaran-speed boat hybrids are a thrilling new way to explore the water around Islamorada. Take one on a two-hour ecosystem tour around our shores or cruise out to The Islamorada Sandbar for an afternoon of fun. Hyper Gliders will be available to rent July 2023.