An Alluring Slice of Island Life
If variety is the spice of life, then La Siesta's bold selection of upscale suites, colorful cottages, and contemporary-cool villas packs a punch. Tulum-inspired on the outside, our signature oceanfront cottages offer modern amenities inside, including space to entertain and a patio for beachside bonding. Seeking your own piece of paradise? Our well-appointed villas are the perfect carefree escape for groups and families, with everything from full kitchens to private yards and patios. Be swept away by the beauty of Islamorada with each bespoke stay.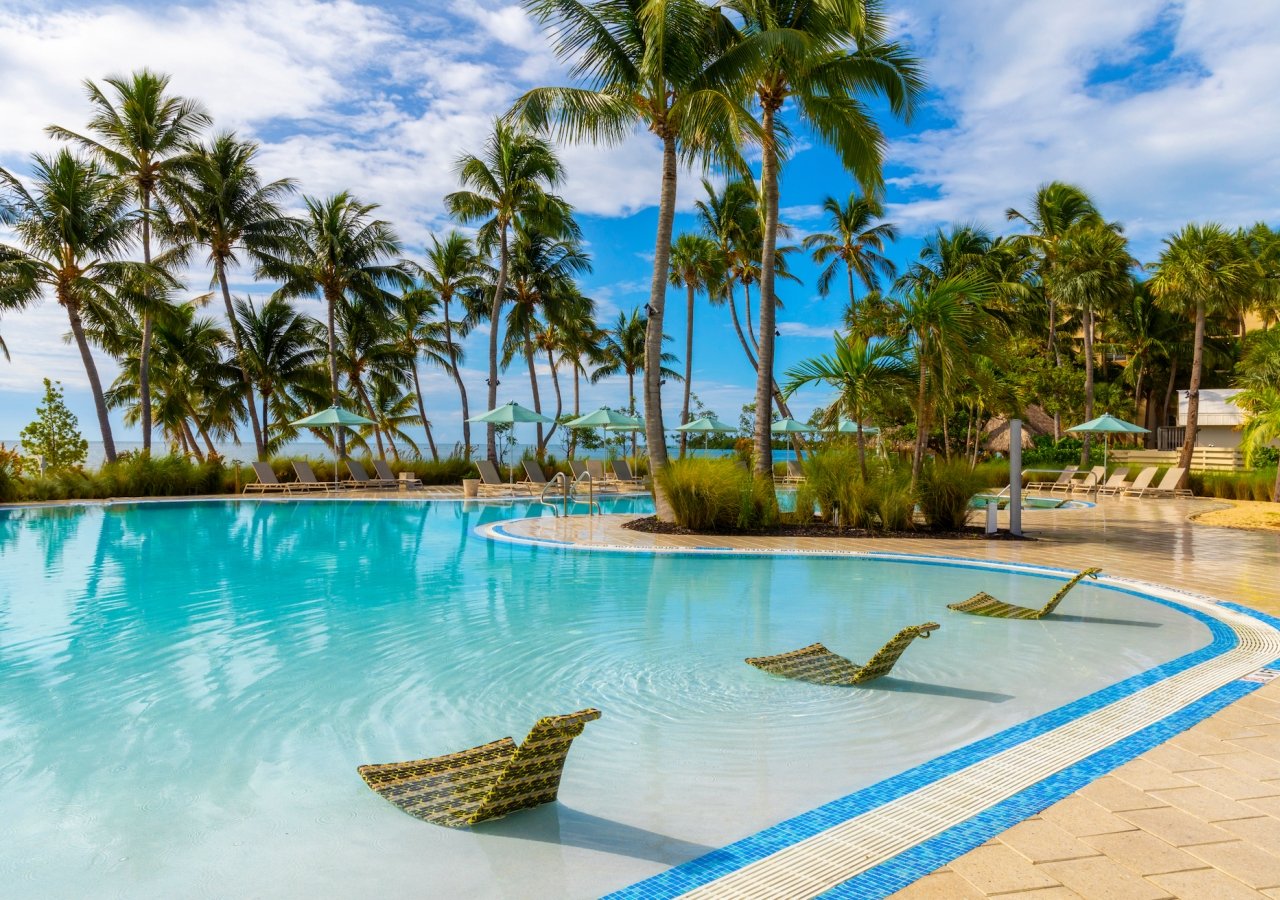 Modern Beachfront Oasis
Amara Cay Resort
Vacation at your own pace at Amara Cay Resort. Our boutique spaces bring a vibe of luxe leisure while staying true to the effortless simplicity the Keys are famous for. Discover captivating views of the Alligator Reef Lighthouse, and boating excursions and amenities that let you embrace authentic island life.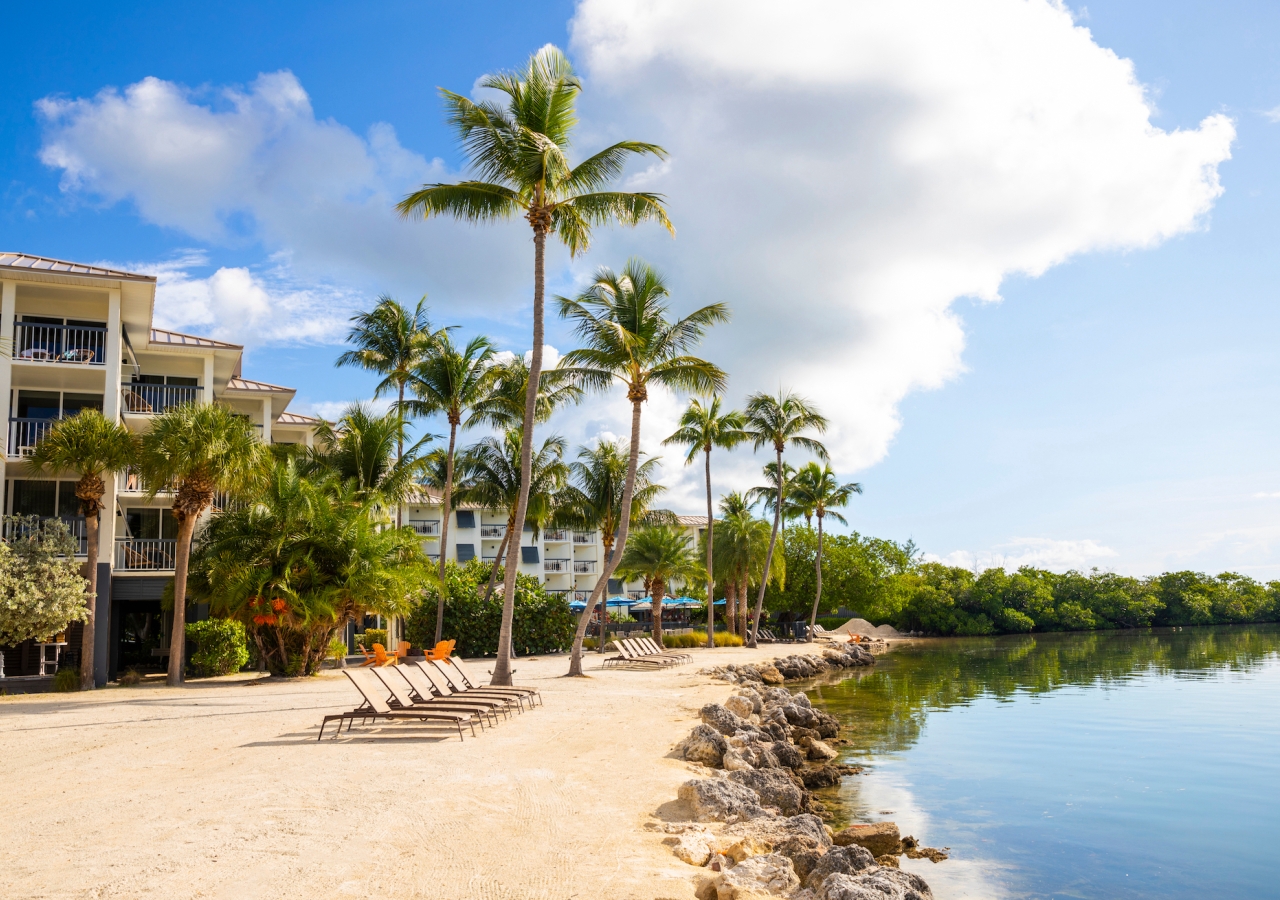 Tranquil, Secluded Beach Resort
Pelican Cove Resort & Marina
Escape to a peaceful Florida Keys resort on the sunrise side of Islamorada. Enjoy your own private beach lagoon at Pelican Cove Resort with Wild & Lime poolside bar, a swimming pool, jet ski tours, and an on-site marina. This tranquil paradise provides guests with as much, or as little, activity as you desire.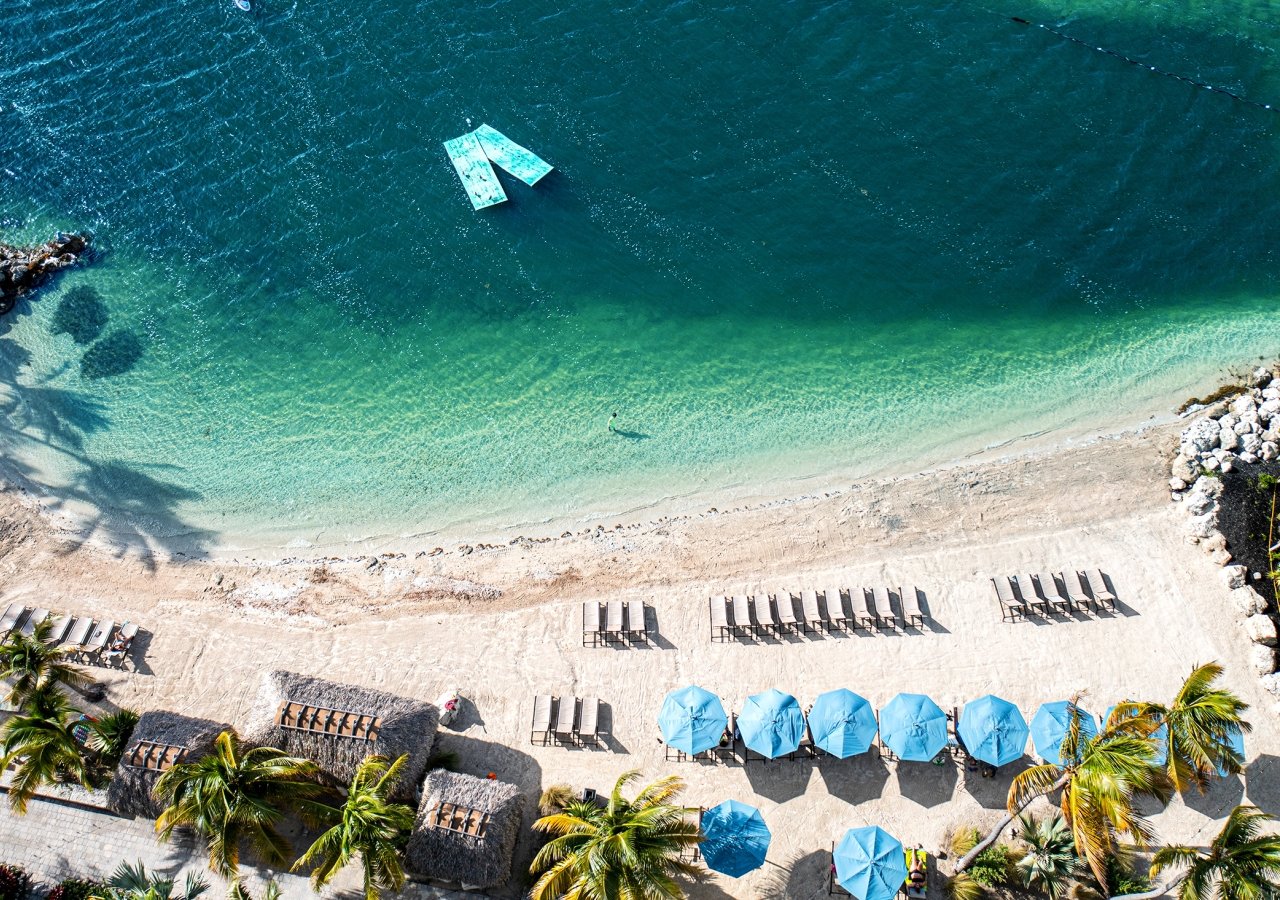 Iconic Beachfront Resort
Postcard Inn Beach Resort & Marina
Wake up to the sun rising over the ocean at Postcard Inn Beach Resort & Marina for a day filled with watersports and endless fun. This lively resort is home to 14 acres of beach, legendary waterfront dining options, two pools, resort activities, a full-service marina, and an on-site dive center.