Dive Into the Deep Blue
Visitors to the Florida Keys are often looking to feel one with the ocean. We've highlighted a few options in the Islamorada area that offer a unique experience of the deep blue, beyond the usual snorkel adventure.
If you want to keep your legs on land, you can always explore the ocean vicariously at the History of Diving Museum. This special spot is also right here in Islamorada. Over a span of forty years, the museum founders acquired one of the world's largest collections of diving helmets, hand-operated air pumps, armored suits, lights, memorabilia, prints, photographs, books, and more. Collected from more than 30 countries, these artifacts present a true deep-dive into the history of this barrier-breaking pastime. The museum is open daily from 10 am to 5 pm.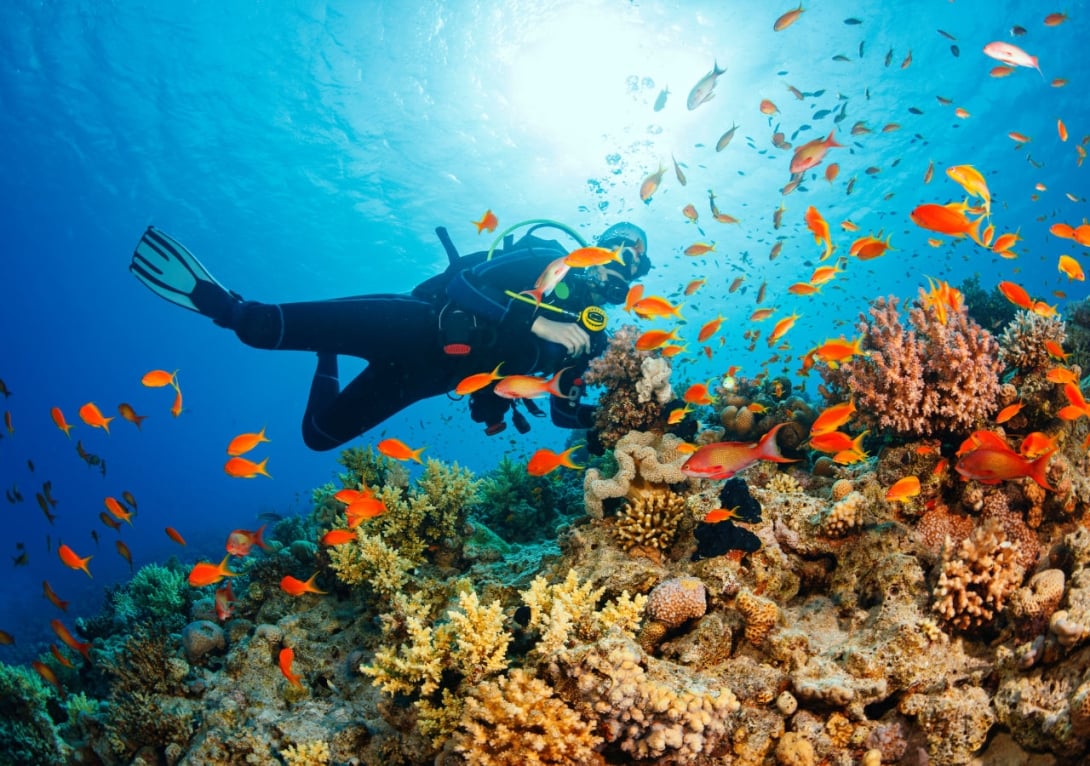 How to Enjoy Snorkeling Along Alligator Reef Lighthouse
Snorkeling is the perfect vacation activity for families, couples, and groups of friends. Imagine swimming with swarms of...
Top 3 Snorkeling Spots in the Florida Keys
The warm summer waters of the Florida Keys are waiting for exploration. Elevate your vacation by spending a day underwater...
Live Music in the Keys
Live music and The Keys go hand-in-hand. Most months, there are number of opportunities to take in local musical talent...
Halloween Spirit in the Florida Keys
Autumn is our favorite time of year. While temperatures are dropping around the country, it remains a sunny 85 degrees here...
Friendly Fish | Swim with Dolphins
If you're visiting the Florida Keys, then a dolphin encounter is a must. Whether you're spotting them in the wild via boat or...
Family Fun on July 4th!
Islamorada rocks Independence Day Keys-style. Spend the night of July 4th at Founders Park, not far from our resorts, for an...
Day Trip to Indian Key Ghost Town
Who hasn't had the childhood daydream of exploring an uncharted island in a tropical paradise? Of course, you have! Now you...
Jet Skiing In The Florida Keys
Calling all adrenaline junkies, it's time to get your feet wet and feel the wind in your hair by hopping on one of the...
Full Moon Party At Morada Bay
The moon is one of the most important elements on – or should we say around – the planet.
Holiday Events In Islamorada
Be sure to make time for the Annual Islamorada Holiday Fest to celebrate another great holiday season at Founders Park. There...